Private Swimming Lessons with the extra benefit of staying in the house next door to the pool
We frequently find that  1-1 in a private pool is what people want. 
People are busy working to get straight for holidays and even though they desperately would like to learn to swim in time for their holidays or maybe just improve their swim technique taking a week off work isn't always an option.
There are generally 3 reasons why adults who are afraid of the water want to learn how to swim:
Going on holiday with our friends, maybe from school or work and are fed up of making excuses why we are not in the water with them!
When we have our own children and do not want to pass on our fear of the water to them, so make sure that our children can swim but this means we cannot enjoy the water with them.
We have grandchildren, and we all  know how special that relationship is, but we just can't get into the water with them. We have done such a good job with our children and now here we are with our delightful grandchild/children and we just cannot share those precious moments with them in the water.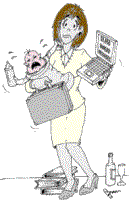 My 2 or 1 day  residential swimming lessons will fulfil a need, giving would be swimmers the opportunity to be taught by Irene who had a phobia of the water. www.swim-easy.co.uk
You have the entire pool to yourself so you can focus on learning to swim not wondering what other swimmers are doing or getting anxious they may swim into you.
If you fall into this category and can take a couple of days out during the week then why not drop us a line for more information about learning to swim in my private swimming pool with our 2 or 1 day swim course rate.
Note:  The time you spend in the water is yours, you will not be forced to spend hours trying to do things you can't do!
Picture below: One of our clients who learned to swim with Swim With Us pictured in Woman magazine 2005.